Newsletter overload? Activate Summarization for your inbox! Leveraging the power of OpenAI's GPT model, the essential points from your incoming messages are distilled.
Now, you can quickly determine the relevance of each message, saving time by focusing only on what truly matters to you.
Daily inbox summary
Quickly scan the key points from your latest emails using the Inbox Summary. Spot something interesting? Dive in for a full, detailed read of the message.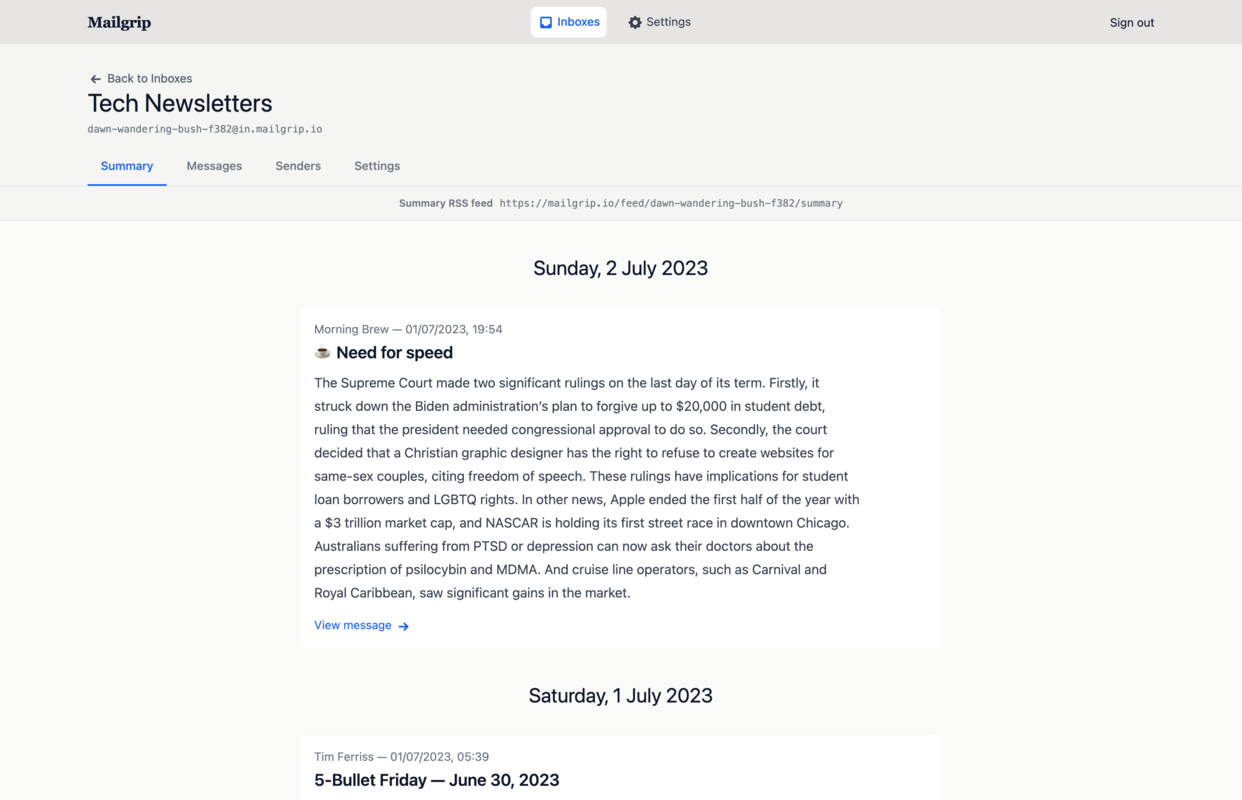 Summary RSS feed
Fast track your daily catch-up by subscribing to the Summary RSS feed.
Each morning, the feed refreshes to include highlights from the past day's emails. See something that piques your interest? Click through to delve deeper.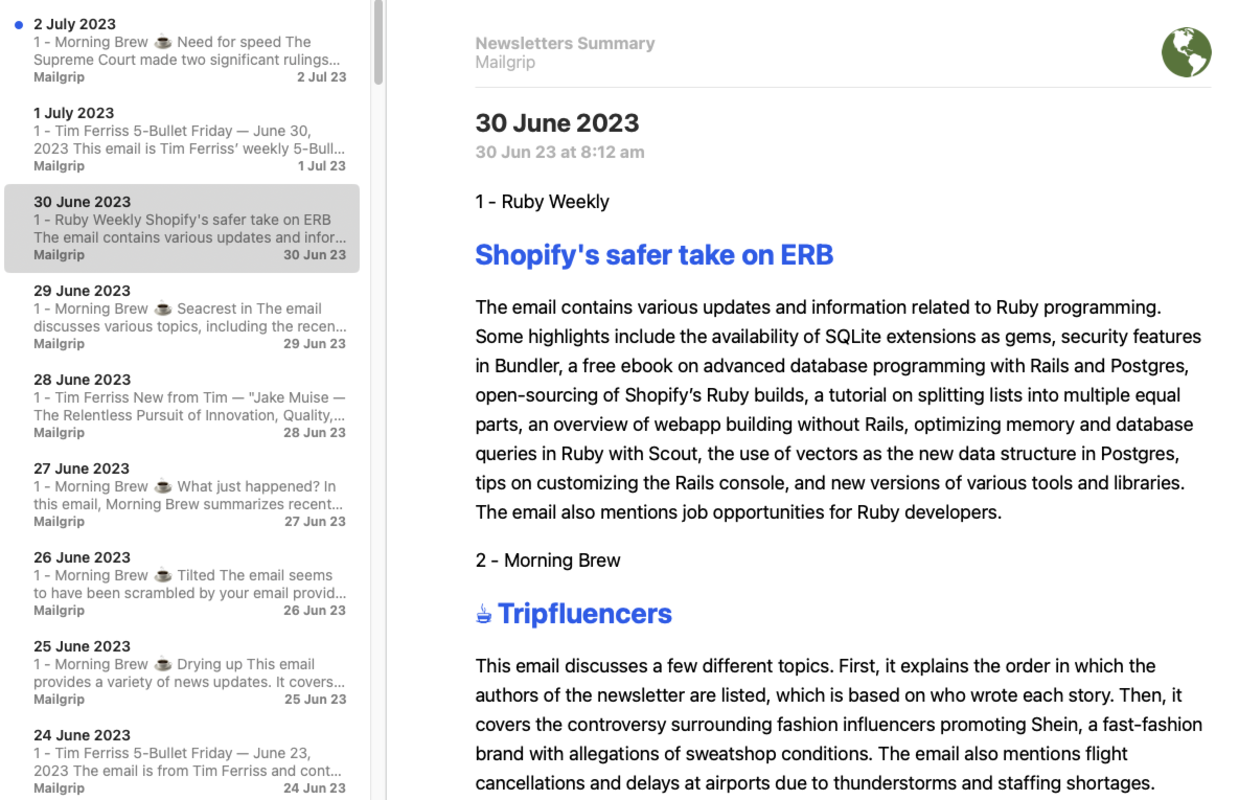 Screenshot illustrates NetNewsWire's display of a Mailgrip RSS feed.
How to enable
Navigate to the inbox you wish to enable Summarization for.
Go to the Settings tab.
Click "Enable Summarization", and save.
You'll need to be on the Unlimited + Summarization plan to enable Summarization.
After enabling Summarization for an inbox that already has messages in it, the last two weeks of messages will also have summaries generated.